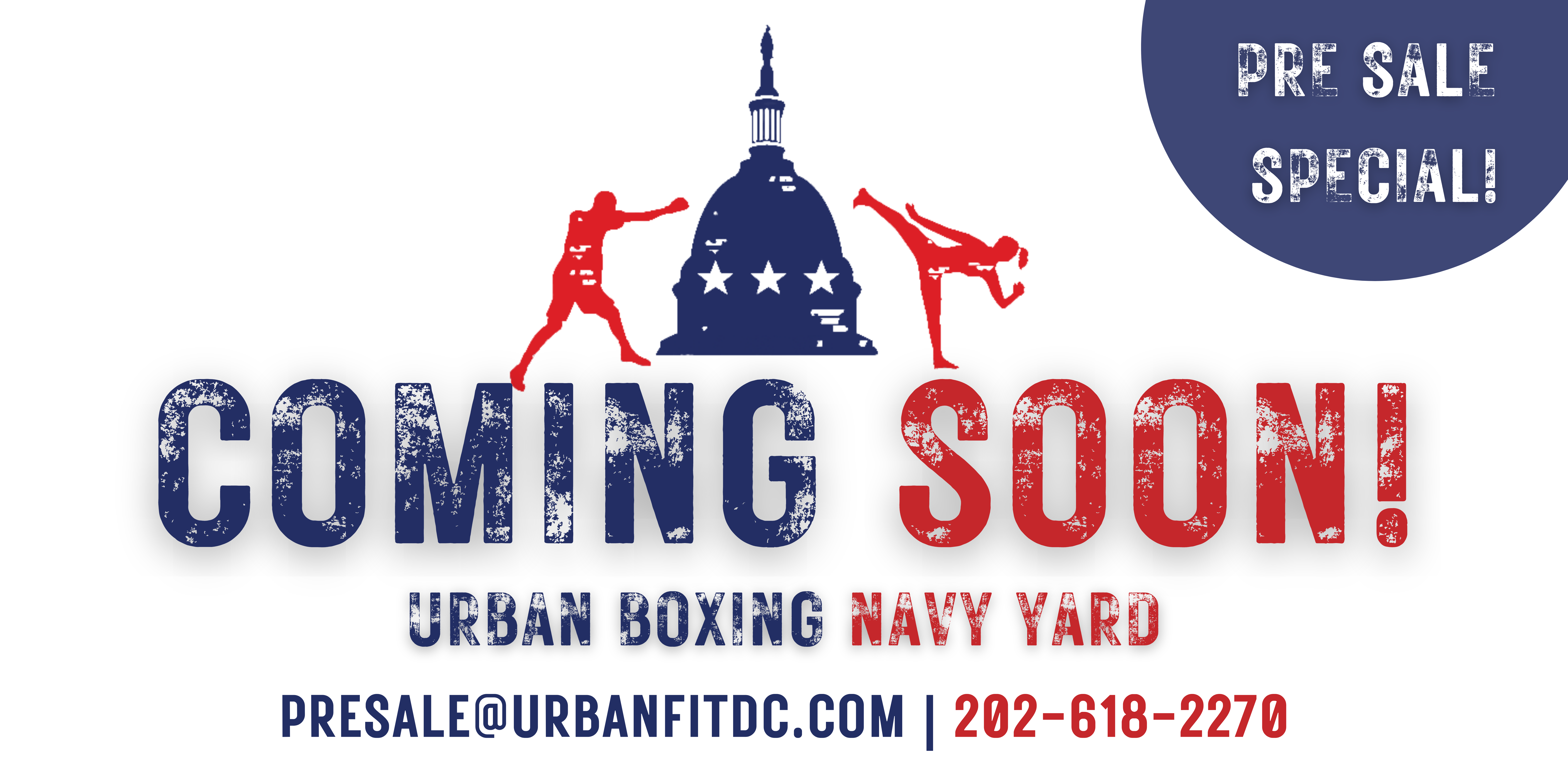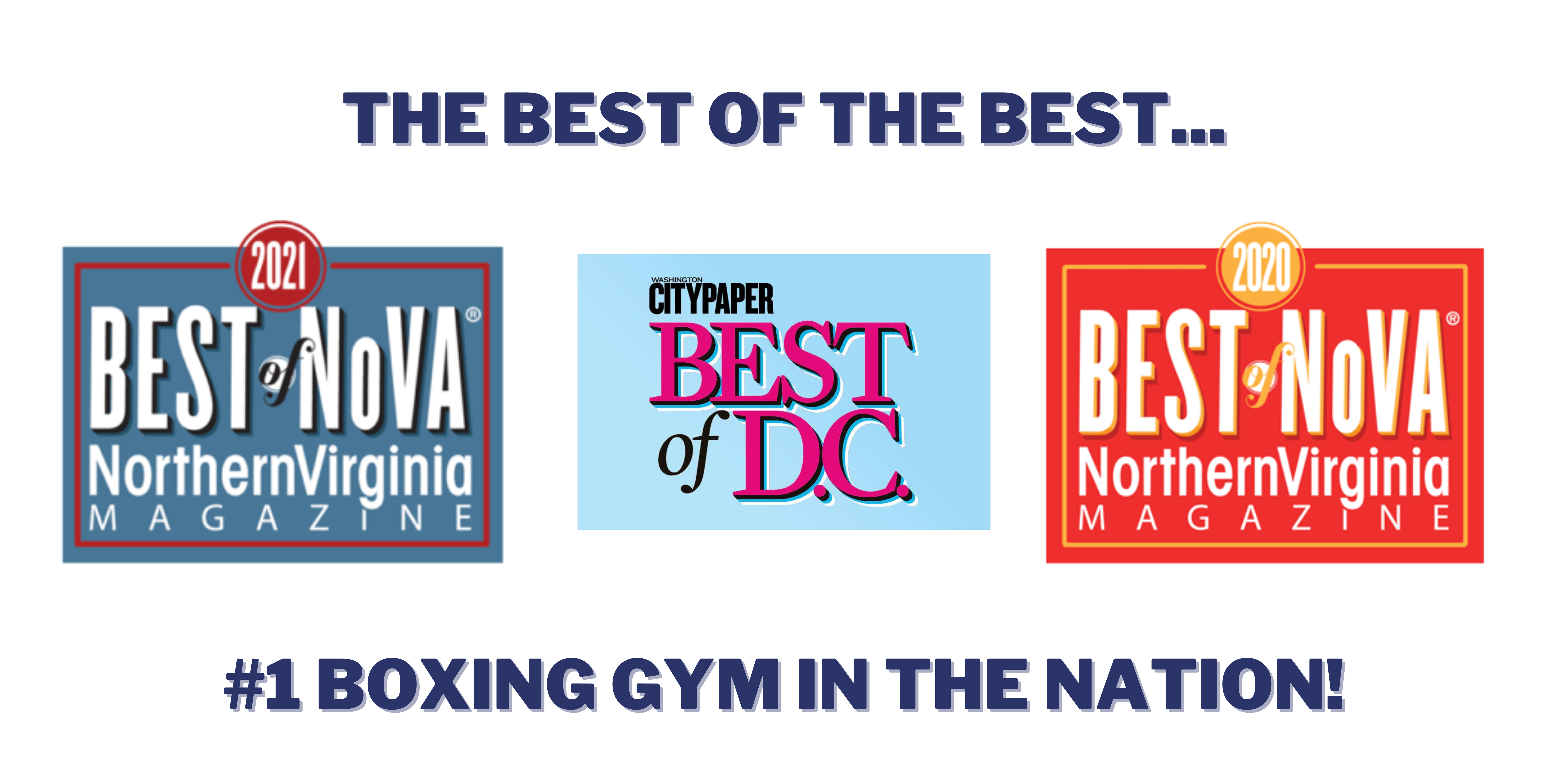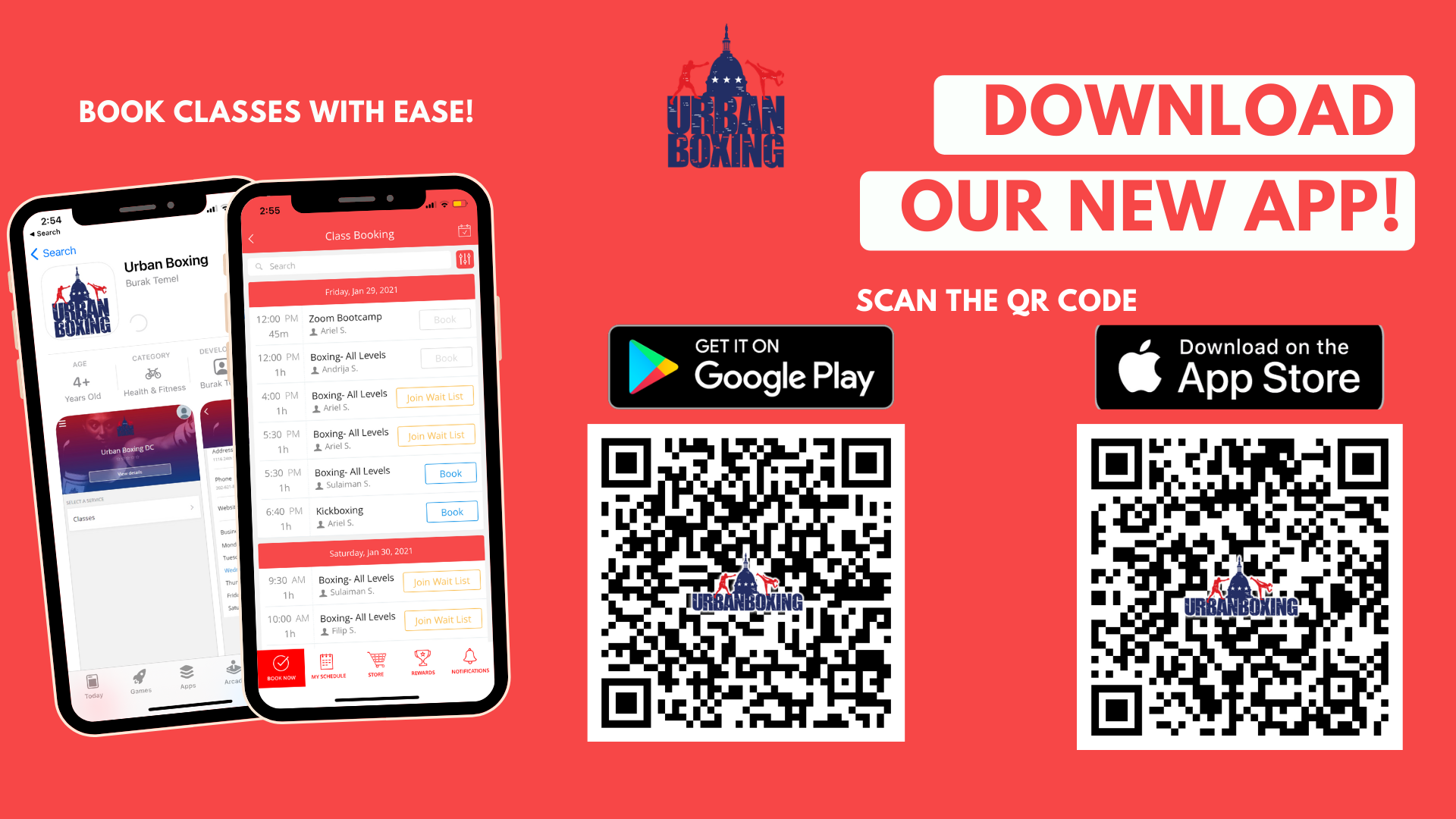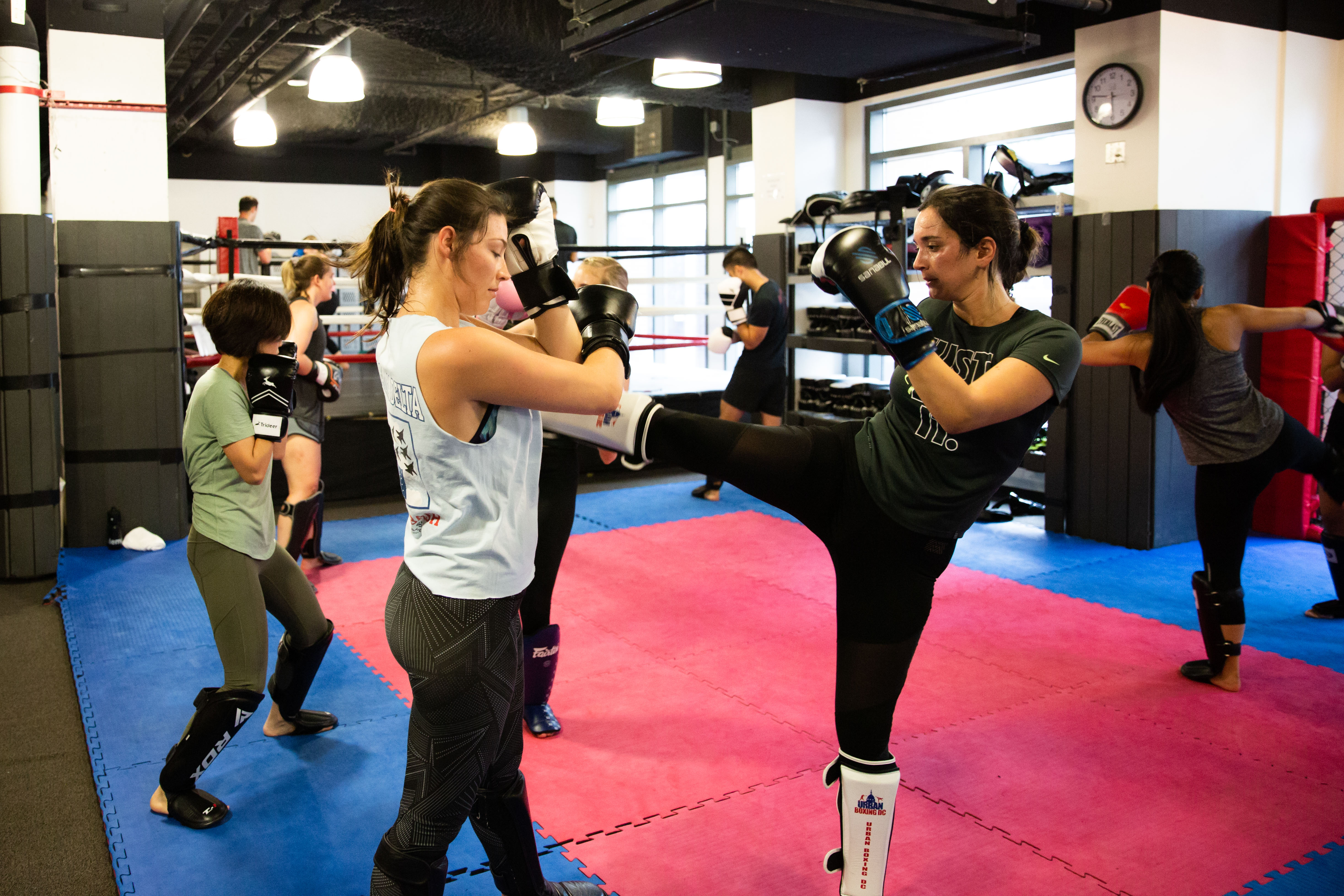 REQUEST A FREE CLASS
Unlimited Access With Every Membership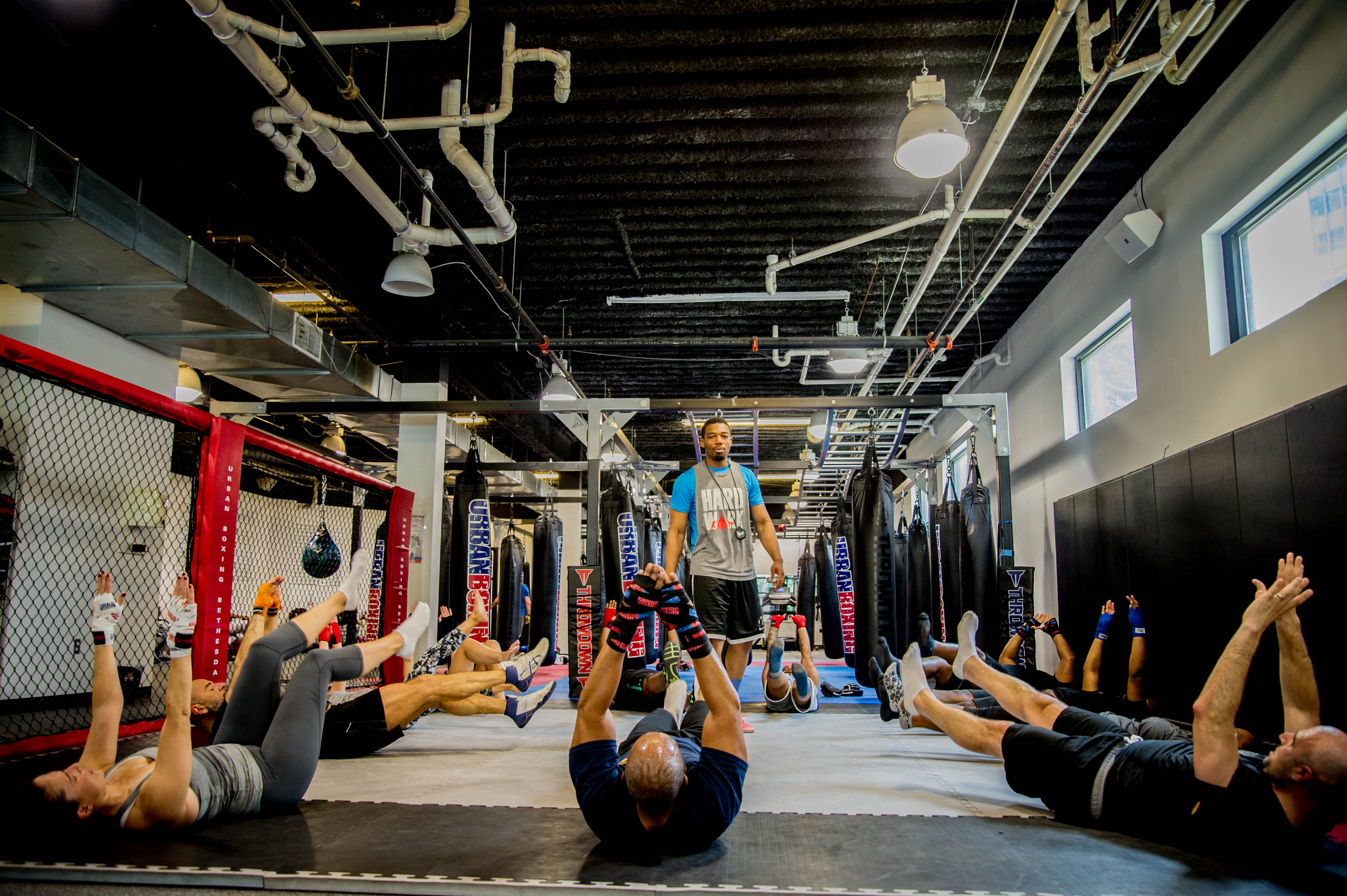 THRILLING.
SATISFYING.
FULFILLING.
REQUEST A FREE CLASS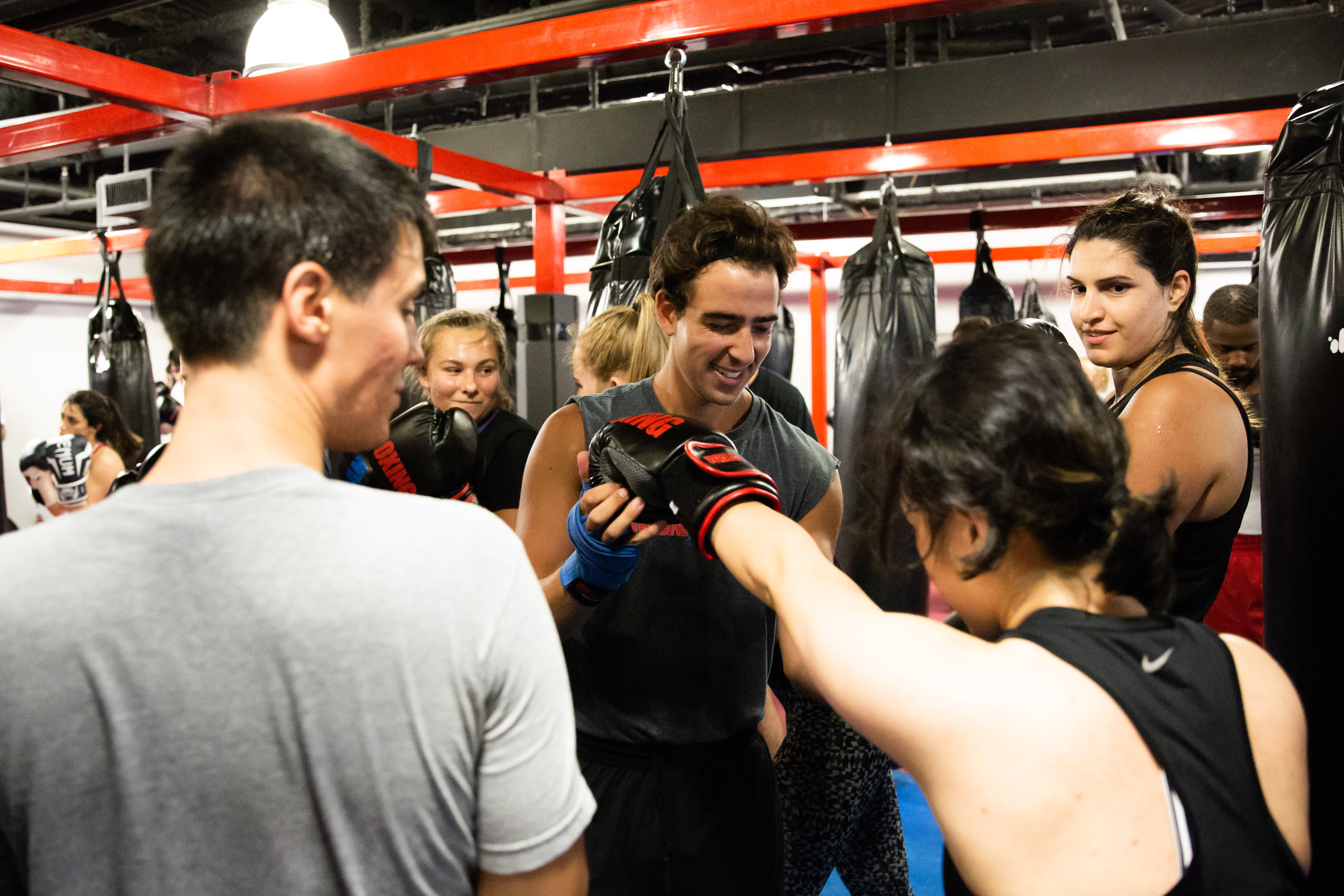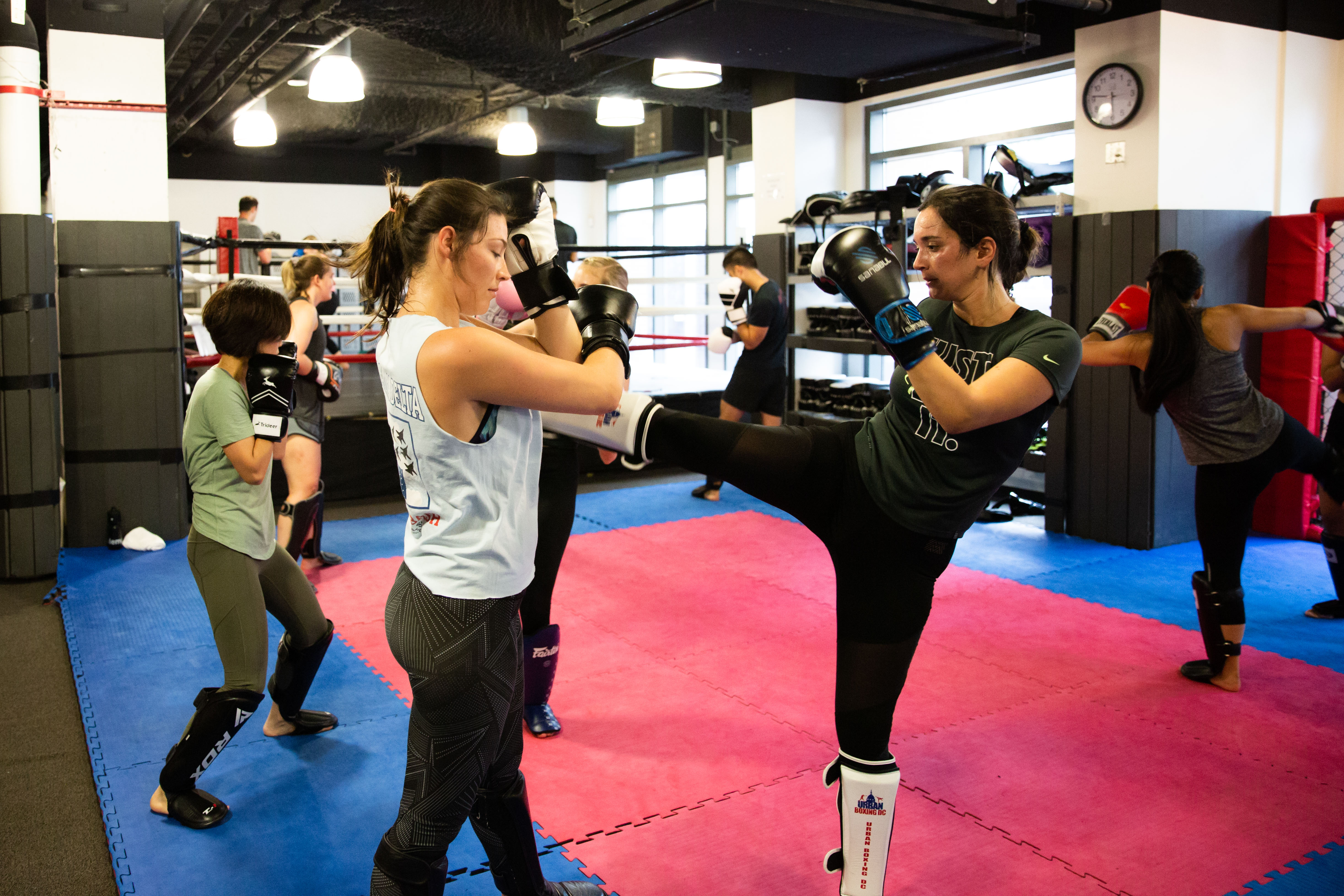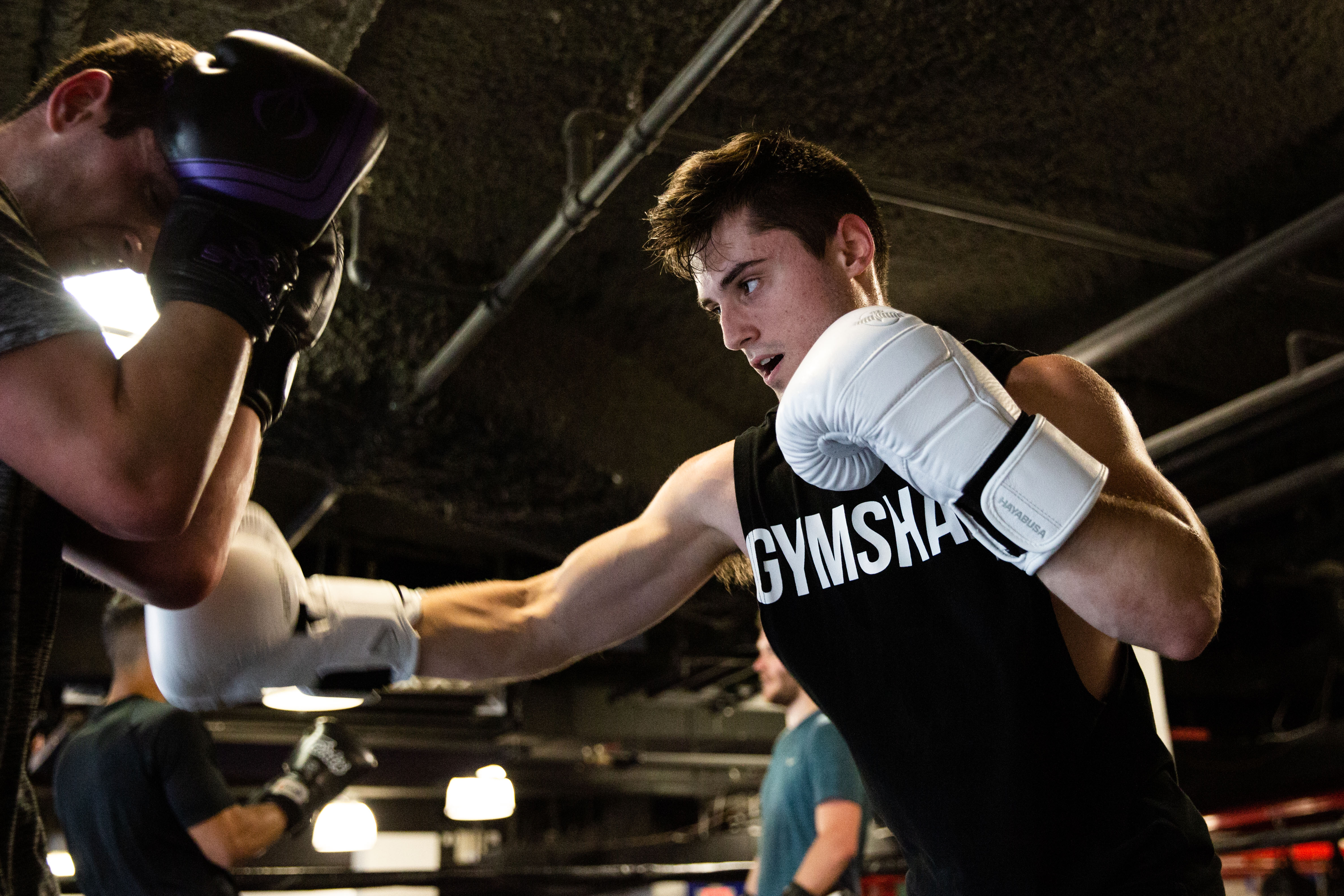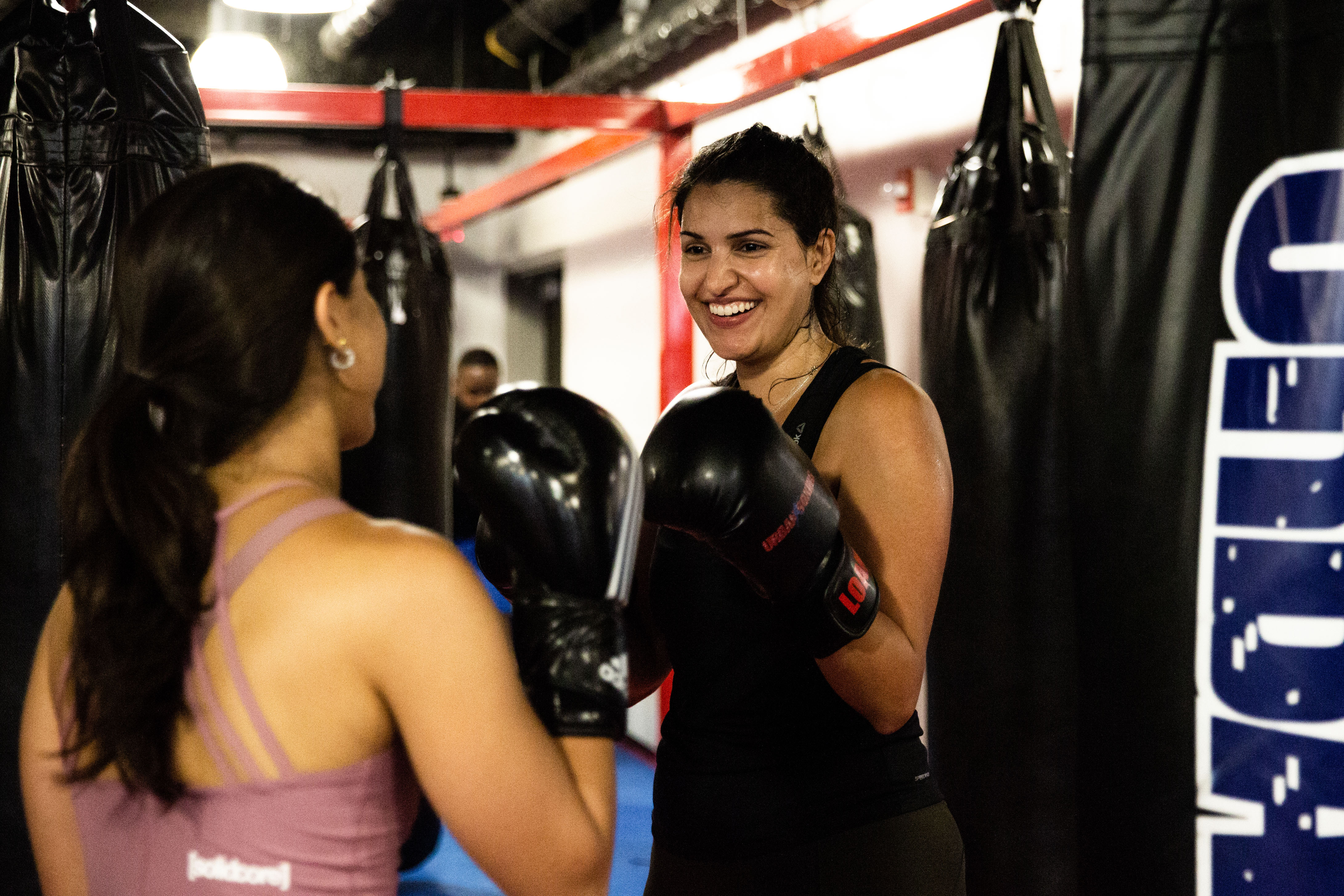 Recently named the best boxing gym in Washington, DC and America.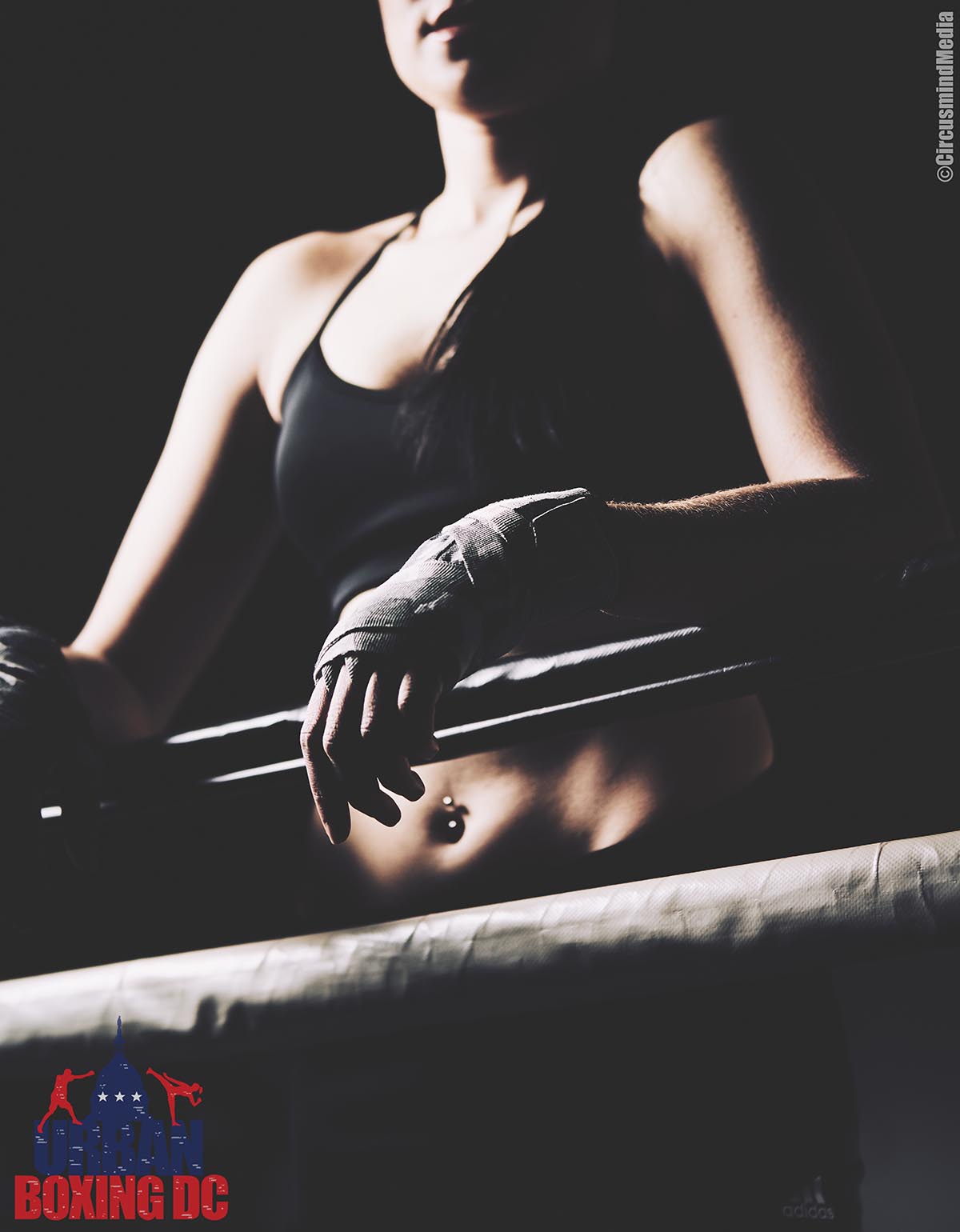 FUN FILLED CLASSES
Intensity radiates throughout classes, where everyone is welcome to sweat it out together! Get challenged to push your limits with calorie-torching Boxing, Kickboxing, Muay Thai, Brazilian Jiu-Jitsu, Strength & Conditioning, Abs Class, Yoga and more! All included free – AND UNLIMITED! - with your gym membership.
Ready to get started on your goals?
HOW TO GET TO US
Driving? We have plenty of street parking on Cordell Ave. If you're turning left onto Cordell Ave from Wisconsin Ave, follow Cordell through the Woodmont Ave intersection and we're in the second building on your left. Taking the Metro? The closest Metro station is the Bethesda, which is just 5 minute walking distance away from our facility. Taking the bus? We are located one block away from the Wisconsin Ave & Cordell Ave bus stop. Conveniently located 0.9 mile from Bethesda Chevy Chase High Shcool.
CONTACT US
CERTIFIED TRAINERS
Urban Boxing DC coaches include some of the best in the DMV area. Including professional and amateur boxers, MMA and Muay Thai fighters. Besides the Group Classes, our coaches are also available for Personal Training.
Urban Boxing is not just your ordinary gym—it is a community. I was fortunate enough that a good friend of mine (and former trainer) brought me over from another gym where we had met to join Urban Boxing and I haven't looked back since. You are not only promised an amazing workout and experience, but you are guaranteed that each trainer will make it personal for you as well ensuring that you'll achieve your goals.
Regina A.
I have been a member here from LA Boxing and UFC and by far under Urban Boxing DC I have had the best experience by far! From the classes to the coaches and the members, no other gym can compare. Not only have family and friends complimented how skilled I've become at boxing/kickboxing, but my doctor has been blown away at how much my health has improved. Come join us and get this work!
Eric V.
Joining Urban Boxing ranks as one of the best decisions I've made in recent years. Pretty much every instructor has ring experience, which makes each class feel like I'm in intense training for something rather than just a general sweat session. One class might be focused on a specific punching combo, the next on conditioning. Every class will make you feel stronger at the end than you were at the beginning. The staff work hard to ensure you get the most out of your membership and it won't take long before you're no longer debating whether to head to Urban Boxing or to happy hour. The gym will win.
Samantha J.
I highly recommend Urban Boxing. The trainers here are very knowledgeable and provide great customer service. They promote a welcoming environment for all fitness/skill levels and are willing to answer any questions you have about the classes. Your first class with them is free. The classes are a great mix of intense cardio, bag drills and mitt drills. Depending on the coach, the format of the class will consist of more conditioning or technique. They motivate you to give your max effort and ensure that your technique is correct. Mike Easton is very enthusiastic about training and does an excellent job of breaking down what you are doing and why. New classes and trainers have recently been added. They also offer Sparring, Muay Thai, Brazilian Ju Jitsu and Yoga if you're interested.
David G.
LATEST BLOG POSTS
Follow our health and fitness blog for tips on how to get into the best shape.